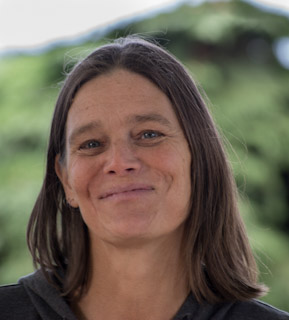 Ingrid's bio
Ingrid Sulston has been providing hands-on science experiences for students, teachers and families for the past 29 years. She currently runs ingridscience.ca, bringing hands-on science workshops to K-7 students in public schools, and Professional Development workshops to teachers, as well as organizing school science and math materials and assembling hands-on science kits. She is a Scientist with the Vancouver School Board's Scientist in Residence Program. She previously developed hands-on science activities for science centres, museums and botanical gardens in Vancouver, New York City and San Francisco. Ingrid received her PhD from Berkeley CA in 1996 and lives in Vancouver, Canada with her husband. They have two college-age children.
Resume (pdf).
Ingrid's philosophy of science teaching
Science activities are hands-on whenever possible.
Science activities should connect to familiar topics and objects, so extending and deepening students' understanding of their own world and its underlying science.
Children are natural experimentalists. The best activities are rich enough to allow students to explore independently, while encouraging discussion and collaborative experimentation.
Students should be guided in their explorations to use critical thinking skills and the processes of scientific discovery. Introduce the terminology of the processes of science/curricular competencies after or during experimentation (e.g. "hypothesis testing") - these ideas are hard to grasp without context, and students will naturally arrive at them through hands-on experiences.
Activities that use familiar, low-tech materials empower students to continue their explorations with items found at home, or easily obtained from the dollar store, supermarket or hardware store.
Messy is good - it means complexity, which leads to unexpected discoveries and creates interesting patterns that our brains seek.
Testimonials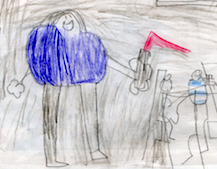 "Ingrid is passionate about sharing her knowledge and her love of science with others. She establishes excellent collaborations with teachers, and her hands- on lesson plans are creative and engaging." Paige Axelrood, Vancouver School Board Scientist in Residence Program Founder & Chair
"The children loved the engaging, hands-on activities that Ingrid provided; they looked forward to every visit. I loved her expertise and that she provided all the prep work, clean up and extension ideas. Her lessons have inspired me to be more hands-on in my teaching." Mari Matsuo, Vancouver Elementary School Teacher
"Excellent examples of experiments were shown." "The teacher was very knowledgeable and approachable...it was very well organized." "The materials were simple and easily obtainable, but [used with] great effect." North Vancouver ProD workshop attendees