Date: October 21st 2022
Topic: Science makes Art - cross-curricular hands-on activity ideas
Location: Gordon Elementary School, Vancouver
Time: 9:30-noon
Cost: $50 (Paypal/credit card)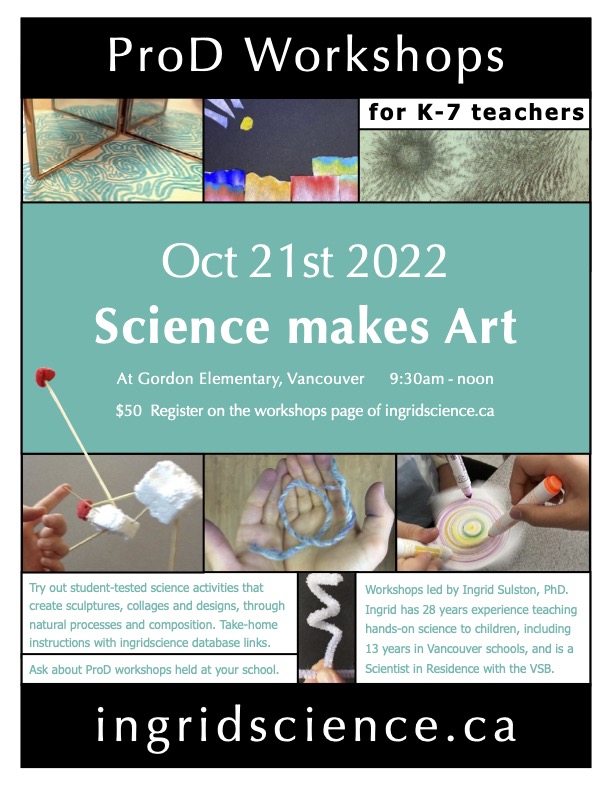 Workshop description:
Try out low-cost classroom-tested hands-on science activities that create artistic pieces, through natural processes and composition. Sculptures, collages and designs are made via physics, chemistry and biology investigations, engaging the diverse learners of your classroom. Documentation for each activity includes the Science Curricular Competencies and Content connections, materials lists and links to the ingridscience database of hundreds of science activities and lesson plans. If you are looking to build your hands-on activity ideas in science, art or cross-curricular areas, ingridscience workshops bring new activity ideas in an environment of discussion and sharing favourites.


Contact Ingrid with any questions.